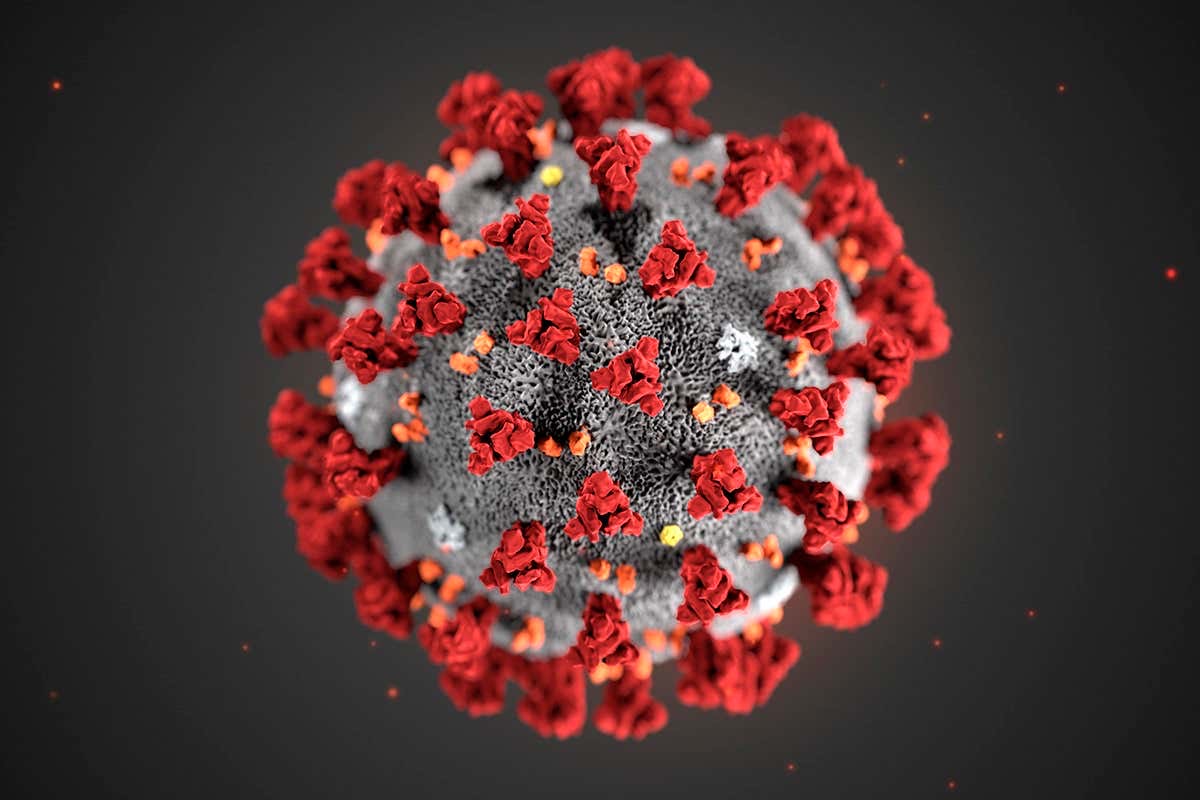 OUR COVID-19 UPDATE
By: Smith, Mills & Schrock Law
Smith, Mills & Schrock Law will continue to provide uninterrupted legal services to our client community. COVID-19 is having a major impact on employers, governments and families around the world. We will continue to offer our clients resources and analysis to help in the decision-making process as this pandemic spreads. We can offer assistance with all workers' compensation related matters, employment-related issues and advice on any coronavirus business-related questions.
We are always available for you and invite you to contact us at any time. Almost all firm employees are working remotely. Our digital based operations, firm issued laptops, smart phones, and hot spots have allowed for a seamless translation to a remote office desktop. Only essential personnel are scheduled to work at the office during limited times to only handle vital tasks to continue the day-to-day business activity.
Our commitment toward uninterrupted and excellent services to our client community is stronger than ever.
---
April 14, 2020 – Iowa Unemployment Benefits
Currently, in the state of Iowa, Governor Reynolds has provided assistance to employees laid off due to COVID-19 in the form of unemployment insurance claims as long as you meet the requirements of working for wages from an employer who claims you as an employee in six of the last eighteen months and have earned at least $2,500 in the same time period. Claims that are filed and identified as a direct or indirect result of COVID-19, will not be charged to employers. Fact-finding interviews for these claims will be waived and not be held although employers will be notified of claims received.
Otherwise, Iowa Workforce Development is processing Pandemic Unemployment Assistance, Pandemic Emergency Unemployment, and Federal Pandemic Unemployment Compensation claims which are programs providing additional assistance to employees/employers.
Click here for the latest information from Iowa Workforce Development: https://www.iowaworkforcedevelopment.gov/
---
April 15, 2020 - FFCRA and Workers' Compensation
The FFCRA legislation provides continued paid benefits for those employees who are on Emergency Paid Sick Leave or Emergency Family and Medical Leave Expansion which went into effect April 1, 2020. Those continued benefits would most likely be construed as wages if the fall into the weeks eligible to calculate rate from a claimant who alleges an injury during payment of those FFCRA benefits and the benefits are reasonably comparative to their actual earnings in the wage period eligible for calculation. It would also likely alleviate the need to pay TTD if the injured worker is receiving benefits through FFCRA after a work injury, but they possibly could qualify for TPD depending on the amount of benefit received from FFCRA.
Currently, Iowa has not made any revisions or updates to the its workers' compensation statute due to the pandemic. Several surrounding states have made executive orders or expanded their legislation to specifically deal with COVID-19 exposure, but Iowa has not to date.
---
April 20, 2020 -
The Coronavirus Pandemic has caused an unprecedented interruption to employers and employees across the world. Countries, States, Local Governments have all mandated various social distancing restrictions to help protect their citizens and slow the spread of the coronavirus. Smith, Mills & Schrock Law has put together a guide focused on the impact of COVID-19 and workers' compensation claims, specifically in Iowa.
Has Iowa issued any executive orders or legislation that expand workers' compensation benefits to employees who have a positive COVID-19 diagnosis?
No. There has been no expansion of Iowa Code Chapter 85 or Iowa Code Chapter 85A to date by Governor Reynolds or the Iowa Legislature. Other Midwest States such as Illinois and Minnesota have made changes to their workers' compensation laws as response to the Coronavirus. In Illinois, the Illinois Workers' Compensation announced an emergency amendment that creates the rebuttable presumption that any first responder or front-line worker diagnosed with COVID-19 during a COVID-19 related state of emergency contracted the virus in the course and scope of their employment, and the virus is causally connected to the hazards or exposures of the claimant's employment.
Would an employee who has had a positive diagnosis of COVID-19 have sustained a compensable work injury under Iowa workers' compensation law?
The governing law is under Iowa Code Chapter 85A. This is known and referred to as the "Iowa Occupational Disease Law." Iowa Occupational Disease Law is summarized as an injury that has it origins in a from a source that is neither traumatic nor physical. In other words, the injury does not have a specific identifiable trauma or physical occurrence, or in the case of repetitive trauma, a series of such occurrences. Under Iowa Code Chapter 85A, a disease which follows from a hazard to which an employee has or would have equally exposed outside of said occupation is not compensable as an occupational disease. It is very difficult for an individual to determine how they received exposure to COVID-19 due to many people who have COVID-19, but are asymptomatic. Further, the transmission of COVID-19 can happen over a period of at least two weeks where the individual could have been exposed to an asymptomatic carrier, but did not begin to have symptoms until several days later. The mere fact that the individual's employment had another co-employee test positive for COVID-19 would not be direct evidence that the employee contracted COVID-19 from the workplace. In order to show meet the evidentiary burdens imposed by the workers' compensation statute, the employee must prove that it is more likely than not that the employee contracted COVID-19 from the workplace. This burden would be very difficult to meet since the employee could have been equally exposed to COVID-19 from either an asymptomatic individual or symptomatic individual at the grocery store, hardware store, retail store, etc. There is also substantial evidence that you can contract COVID-19 from touching surfaces in common areas that an individual who has COVID-19 recently had touched.
It is likely that a claimant would also make a legal argument for causation under Iowa Code Chapter 85. The burden under Iowa Code Chapter 85 is that the claimant must prove that the "injury" arose out and in course of their employment. The causal connection must be more likely than not in order for the claimant to receive benefits. The analysis is similar under Iowa Code Chapter 85 as it was under Iowa Code Chapter 85A. The claimant would have to prove that there was a "causal connection" between the workplace and COVID-19. The ability for the claimant to prove that is was more likely than not that the exposure to COVID-19 was from an co-employee rather than an individual or surface the claimant was exposed to in their daily life activities will be extremely difficult, especially due to the community spread of the coronavirus across the State.
Healthcare workers, front-line workers, and emergency personnel workers will likely be the most at risk employment groups at risk to exposure due to their occupations. All these employment groups have direct contact with individuals who have contracted COVID-19. However, the same burdens still apply to these at-risk employment groups, they still must prove that it was more likely than not that they contracted COVID-19 at work than during their daily life activities.
Explaining the interplay between temporary total disability ("TTD") benefits, temporary partial disability ("TPD") benefits and COVID-19 layoffs and shutdowns.
Under Iowa Code Section 85.33(3), an employee is entitled to TTD benefits until the employee has returned to work or is medically capable or returning to employment substantially similar to the employment in which the employee was engaged at the time of injury, whichever occurs first. If a claimant is not working due to the physical restrictions assigned by the treating physician and the inability of the employee to accommodate those restrictions, then the claimant is owed TTD. If the employer was able to accommodate the claimant's current physical restrictions, but was forced to shutdown due to COVID-19, then the claimant would be entitled to TTD since the employer was no longer able to accommodate the claimant's physical restrictions. The same logic applies for a layoff of the claimant during the healing period. If the claimant's accommodated hours are reduced due to the COVID-19 related shutdowns or layoffs, then the claimant would be entitled to TPD benefits under Iowa Code Section 85.33(2).
If the claimant refuses the accommodated work offered by the employer during the coronavirus pandemic, then the employer can suspend the claimant's TTD or TPD benefits under Iowa Code Section 85.33(3)(a).
If the claimant is part of a layoff or company shutdown and is receiving TTD benefits, the claimant may still be eligible to and receive unemployment benefits. Under Iowa workers' compensation law, the employer does not receive a credit against unemployment benefits. Therefore, the receipt of unemployment benefits by the claimant is not a valid reason to suspend the claimant's TTD or TPD benefits.
If an employer has instructed a claimant working with WC restrictions to self-quarantine due to COVID-19 (either due to personal exposure or a family member), are temporary benefits due during the self-quarantine? Yes, it is likely temporary benefits are payable given the employer cannot offer accommodated work and the Iowa Workers' Compensation statute has not been amended to allow an exception for COVID-19 quarantining and closures.
Other issues that will present under Iowa Workers' Compensation due to COVID-19 pandemic.
There are likely several issues that will present in Iowa workers' compensation due to the COVID-19 pandemic. First, it is highly likely that employees who are working will file mental injury claims due to the increased stress and fear of a workplace exposure to COVID-19. Iowa workers' compensation recognizes a claim for a mental injury without physical injury. These are commonly referred to as "mental-mental" claims. When a claimant makes a mental-mental claim, they must prove both medical and legal causation. The question to be asked related to medical causation is whether the employee's injury is causally related to the employee's employment. The question for legal causation to be applied after medical causation has been provided is whether "the mental injury 'was caused by work place stress of greater magnitude than day-to-day mental stress experienced by other workers employed in the same or similar jobs,' regardless of their employer*.
The other mental injury claim that can be expected is an employee who has been diagnosed with COVID-19 and alleges to subsequently develop a mental injury such as depression, anxiety, etc. The mental injury can be compensable as long as it is causally related to the physical injury. In this case, the physical injury would be COVID-19, the mental injury would be the depression, anxiety, etc., as a result of the COVID-19. This type of mental injury claim is often referred to a as physical-mental claim under Iowa workers' compensation law.
Another consequence of COVID-19 pandemic is the interruption of medical care for injuries not related to COVID-19. Most local hospital and clinics are consumed by the COVID-19 pandemic related issues, therefore, between a combination of resources directed to COVID-19 and shelter-in-place, social distancing and business closures, access to routine medical care is more difficult than ever. This directly effects injured workers recoveries and the ability to return back to work. Medical providers are utilizing telemedicine to provide routine evaluation and other services such as physical therapy. The lack of access to routine medical care is also causing delays with litigation. As a result, expert medical opinions are being postponed, the ability to conduct in-person deposition and arbitration hearings are causing the parties to file for continuances due to COVID-19.
*See Iowa Practice Workers' Compensation 2018-2019 by James R. Lawyer and John Lawyer.
February 10, 2021 -
OSHA recently issued updated guidance on mitigation and preventing the spread of coronavirus in the workplace. OSHA outlines the best practices and recommendations for employers to identify COVID-19 in the workplace, including:
Assigning a workplace coordinator for COVID-19
Conduct a hazard assessment to identify where and how workers might be exposed to COVID-19 and implement control measures to reduce/eliminate workplace hazards
Instruct infected or potentially infected workers to stay home
Perform enhanced CDC-compliant cleaning and disinfecting
Make the COVID-19 vaccine available at no cost to all eligible employees. Continue to require all employees, included vaccinated employees, to follow COVID-19 prevention protocols as there is no evidence that COVID-19 vaccines prevent transmissions of the virus
The full text can be found here: https://www.osha.gov/coronavirus/safework
Smith, Mills & Schrock Law continues to provide uninterrupted legal services to our client community. As a firm, we have continued to provide our employees the ability to work remotely. While essential personnel continue to work in our Midwest offices during limited times to handle vital tasks and day-to-day business activity, we have continued our COVID-19 protocols including physical distancing and face masks requirements. Our continued commitment to our client community with excellent services is stronger than ever and we invite you to contact us any time.